Rekindled Prophecy is the first book in my fantasy/paranormal series, Greylyn the Guardian Angel. It came out in hardcover and ebook last November 2019 and will release in paperback format tomorrow, 2/18/2020!
I am so excited about the paperback release for many reasons:
Hardcover books are sometimes too bulky to carry around in your purse, even if you use a drawstring athletic bag as a purse like me. (***Note to self: Buy a real purse one day!***)
A LOT of people (and I do mean A LOT) prefer a physical book over ebooks despite the digital version being much more portable. There are a number of reasons for this preference. Some love the paper smell of books. Some have not transitioned to ebooks and never will (my own mom for one).
An author can't sign an ebook.
Book shelves don't get stacked with ebooks. You need hardcover or paperbacks for that. So if you love seeing your bookshelves nearly toppling over with books, ebooks will not do the trick. you need hardcover and paperback.
Paperback books are generally cheaper than the hardcovers. So if you buy books in bulk to add to your TBR pile, paperback is the more economical option.
Don't get me wrong. I adore my Kindle too. It's the easiest to transport. Since I do most of my reading sitting at swim meets, wrestling tournaments, and in the car rider line at my daughter's school, throwing the Kindle in the drawstring bag I utilize for a purse is the fastest, most convenient option.
Also, I LOVE hard cover books! I keep the book cover jackets on them too and line them up on my bookshelves with adoration and love! I have a full collection of hardcover Stephen King and Anne Rice books. When I was a struggling twenty-something, I switched to paperbacks and I proudly display them too on my shelves. (***Side note: All books have been stowed away in boxes while we renovate my office, including built-in book cases! Secretly I believe my hubby wants to keep the books in the boxes as he fails to see the necessity in keeping all my books, and keeping them all displayed for me to lovingly gaze it while I daydream when I should be writing or editing, but he will NOT win this one!)
So if you a bookaholic like myself, and you prefer physical books over the ebooks, and you love fantasy/paranormal with a steaming shot of romance thrown in, please check out Rekindled Prophecy starting tomorrow (it's available for pre-order now, too).
***
BOOK BLURB:
Guardian angel, Greylyn saves innocent humans from their own inner demons or the more nefarious real ones. She's overdue for some rest and relaxation, but upon finding her archenemy already entrenched at an authentic Irish bed and breakfast, she knows her vacation is over before it ever starts.
Enemies for over four centuries, Greylyn has fought the dark guardian, Kael; and fought her desire for him. This time, however, she must work with the dashing dark guardian to protect innocent lives. It's a deadly gamble. One she has no choice but to take.
But the situation is far more treacherous than she realizes as a notorious fallen archangel holds the lives of a mother and her unborn child over Greylyn's head to force her to consummate a dormant, but deadly prophecy. One so deadly that Heaven didn't even write it down.
Rekindled Prophecy: Greylyn the Guardian Angel is a fantasy/paranormal novel with strong undertones of romance and sex appeal between two enemies – one working for Heaven, the other working for Hell.
https://books2read.com/u/bzoaBE
***
Teaser:
Greylyn gulped in air. She wasn't dead, not yet. Renewed energy pulsated through her body and gave her strength to push herself up on shaky arms. She stared, turning to look at each man as they circled each other. Both men with deadly intent etched on their faces. In between getting hit, and throwing jabs of his own, the stranger muttered, "Had to be you! It just had to be you!" One final uppercut to Jasper's jaw, and the guardian angel fell back.
Her mouth opened to scream for him to leave Jasper alone, but no words came out. He turned to her, his face bloodied, but with a sad smile. "Until next time, love." Seconds later, he vanished down the alleyway.
Suddenly able to move again, Greylyn jumped up and ran over to Jasper. "Who the hell was that?"
"Oh, I'm fine, by the way." With the indignant look he flashed her, she knew Jasper was far from being fine. Physically, yes, he was alright. But his icy-blue eyes spoke volumes of fury she could not under-stand.
"I'm so sorry …" She checked him for injuries, hands roved over his body. His clothes were spatter-ed with blood. Other than his pride, and a black eye that would fade in an hour or two, he was in perfect shape.
Greylyn knew she looked a mess. Hell, she should be dead. Instead, the blood had already dried and the sizzle of her bones mending underneath her skin comforted her.
I'm not going to die. At least not tonight.
Jasper cupped her chin. "Yes, I know. It's my fault. It was too soon to send you out on your own like that. I realized my mistake and came to find you, in case you needed assistance." A nerve twitched in his jaw. "And, I find I was correct. You certainly needed help."
"Oh, no! Edward? Did he escape? I came out here looking for him, but these guys," she waved her hand toward the corpses littering the alley, "were after him and …"
"Yes, yes. I get it. You ran into the bad guys and as a bonus, you got a bloody dark guardian your first time on your own."
"A what?"
"A dark guardian. The exact opposite of us, darling. You are just lucky I came along when I did. That one would've carved you up like a porterhouse steak." He pushed himself off the ground. At his full height of well over six feet tall, he towered above her.
"Does this dark guardian have a name?" She didn't know why it mattered that she find out his name.
Jasper narrowed his eyes at her in obvious disapproval. "That one in particular is Kael," Jasper spat. "Truly nasty piece of work. Avoid him at all costs. Hopefully, you will never have to see that creature again."
He turned toward her and grabbed her by the upper arms, leaning forward so they were nose to nose. An aroma of whiskey and tobacco wafted into her face. "Greylyn, promise me that you will stay away from Kael. If he ever crosses your path, either annihilate him completely with your dagger through his heart and then rip it out of his body while it's still beating; or run. Just run."
******
A quick note before I sign off, if you live in (or in driving distance from) Charleston, SC, I will be at the Penned Charleston book signing event on 2/29/2020. Please come by and say "Hi!" I'll have paperbacks of Rekindled Prophecy to sell and to sign, along with some book swag.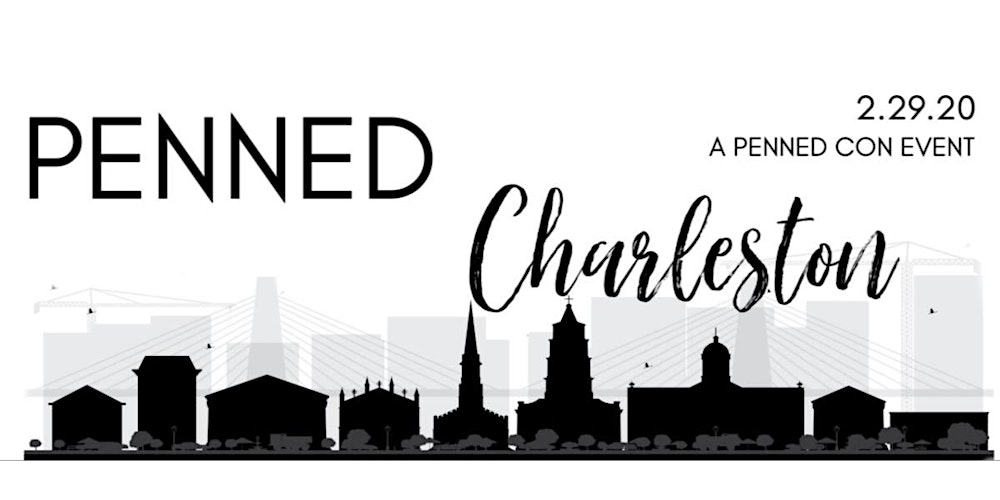 And if you live in Charlotte, NC (or nearby, or within driving distance), please come out to the Queen City Book Fair on 5/23/2020 to see me and many other fabulous authors. I'll have more paperbacks to sign, and hope to have a pre-order link set up soon.
I'll send out updates for future book signings and events as I schedule them.
Thanks and I hope everyone has a beautiful week!
Love always,
KC