Inspiration. Where does it come from? Every writer, actually every person, has their own answer to that question. Some seek new avenues of inspiration when their usual wells run dry. As an author, I am asked all the time, what inspires my writing? What is my muse?
Well, that answer is more complicated than you'd imagine.
For example, the story of Greylyn came about years ago when I was a teenager. Not to date myself, but this was pre-Buffy the Vampire Slayer. Although I describe my main character from my urban fantasy series as a cross between Buffy, Highlander, and Highway to Heaven, the character and the story predates most of them.
Sometimes simply daydreaming sparks my muse and a story jumps into my head and doesn't let go. This started the saga of Greylyn the Guardian Angel, but it doesn't end there. Many hiccups and bumps and expressways were built between the light bulb idea 
and the finished product.
Sometimes dreams are the genesis for a new story, or aspect of a story that needed fluffing out. I'll admit, I've had some crazy dreams, woke up with a clear idea for a fantastic new story, and then it vanishes in a poof. 
Sooooooooooo frustrating!
When I'm lucky, a thread remains wedged in my brain and eventually worms its way out so at least I have a morsel to build upon. There's a shadow creature in Greylyn the Guardian Angel Book 1. That monster was indeed conjured up by a nightmare so vivid the image survived to be forever embedded onto paper.
People, places, things, and events serve as inspiration more often than not. For example, I was married at a beautiful Irish bed & breakfast in rural Virginia which now serves as the setting for my first urban fantasy book. Every detail from the koi pond to the gazebo to the tiny Irish pub…all real. Names and other aspects have been changed though. I tried to track down the owner to request permission to use the real name of the inn, etc. Alas, the property went under foreclosure and a seller has yet to purchase it, so there's no one to ask so…you can guess, but for fictional purposes, the book is set at Tipperary.
A funny side note: If you've read The Bowman's Inn Autumn/Winter 2017 anthology, and the first story in the book by "yours truly", there's a cute meet where the female main character (FMC) stabs the male main character (MMC) in the hand with darts. Unintentionally, of course. The MMC later jokingly accuses the FMC of poisoning him with a love potion with the darts. 
TRUE STORY! Yes, I accidentally stabbed my now husband in the hand with darts when we first met – just not at the Bowman's Inn. To this day, he accuses me of poisoning the darts. (Right hand raised to Heaven…I did not.)
In another short story to be included in a different anthology, coming out the end of April 2018, includes another nugget of authenticity. The bar where the FMC meets the MMC in Old Town Alexandria is real. Not where I met my husband (see above), but as a young 20-something professional in the DC metro area, I spent my fair share of time in bars in Old Town, and lots of other bars/pubs/taverns/dance clubs in the DC area. More time than I care to admit. There are other nuggets of reality in the story, but let's leave something for you to guess what is real and what is fiction. I'll post here when that anthology is close to being released, so PLEASE check it out.
Originally, my main character, Greylyn, had long, flowing auburn hair. However, I felt an overwhelming urge to change her appearance after going to see a classic movie at the theater. Happens to be one of my favorite movies, my favorite actress of all time, and my favorite fictional character of all time. May seem a bit controversial in this day and time, but Scarlett O'Hara is a kick-ass heroine. She's tiny though. Petite in frame with delicate features, but fierce green eyes which captivate the audience and showcase every single emotion the character is feeling even when she's saying the exact opposite. Now Greylyn isn't completely based on Scarlett. For one, Greylyn would never fall for the "Ashley" type. She's an unapologetic "Rhett" girl all the way. Also, Greylyn uses much more than her feminine wiles to get what she wants. And what she wants is usually for someone else's benefit, not her own. But for purposes of physical characteristics…jet black raven hair and emerald eyes, petite, and stubborn to a fault…all attributes from Scarlett. (For those that are nitpicky…Vivien Leigh had blue eyes, but the Scarlett from the book had green eyes.)
Of course, sadly Vivien Leigh isn't around anymore to play Greylyn in the movie adaptation of my book (okay, an author can dream of her book being made into a movie right? even if the chance is less than 1%). However, lately I came across a lovely young actress who I think would be perfect.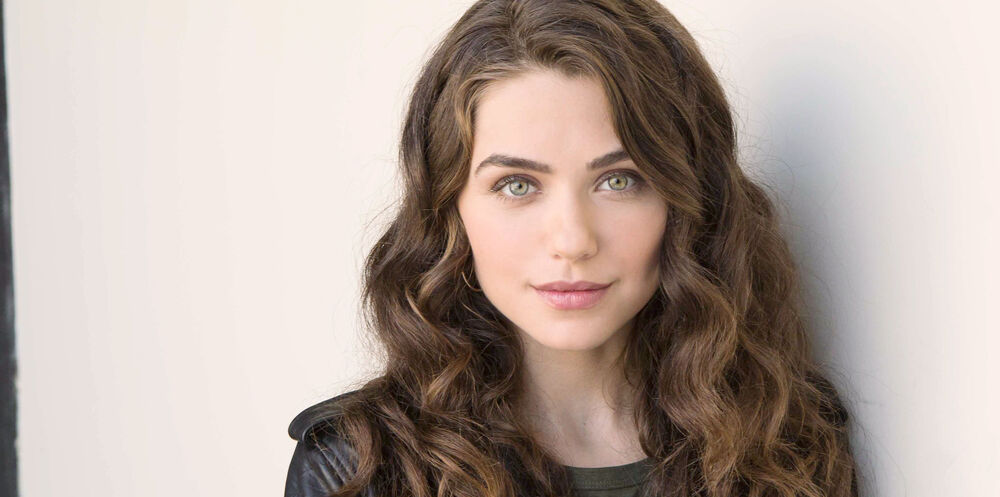 Victoria Konefal. If my dream of bringing Greylyn to the small screen or silver screen ever comes to fruition, this young woman is my pick for Greylyn.
But where was I? Of yes, inspiration.
Other sources of inspiration…music! Absolutely my favorite source of inspiration. Actually, music is exactly what inspired me to write this article.
I should've grown up to be a video producer because just about any song I hear, my head imagines a mini-movie telling a story…not the flashy-flashy image blips of most music videos, but real stories. Alas, I am not a music video producer.
At least once a year, my husband takes me to a concert. One year it was the Motley Crue reunion tour, but that doesn't count for purposes of this discussion. This year, actually this past Sunday, we went to see Celtic Woman.
Sadly, I didn't get a trip to Ireland for this concert, but I certainly felt like I was there. But that's not where the initial inspiration started for Greylyn's background and for location settings for the story. That was years before when I fell in love with Celtic music after listening to a Loreena McKennitt as it played in some store I no longer remember the name of.
The music speaks to me so strongly. I've tried explaining this phenomenon to my husband. A deep ache, like homesickness comes over me. Unbidden tears spring to my eyes and I am transported to a place I have never been, but to which I am connected. There is no logical reason for the emotions elicited by the music. It just IS.
***Upon checking a family tree for my paternal grandmother (don't have family trees so thoroughly completed for the rest of my family), I discovered the lines traced back to a relative in 1566 (that was the absolute earliest found) in…Ireland. Finding this information, I changed the initial prologue for Book 1 of Greylyn the Guardian Angel to start the saga in 1566 in the county noted for my ancestor.***
Back to the music… The concert Sunday evoked images in my head of where my heroine grew up, the exact spot of her resurrection from her human death, the place where she met/fell in love with (he who shall remain nameless so NO SPOILERS), and where she will eventually return in the third installment of the series. As Celtic Woman sings, my mind's eye envisions the setting, the scenery, the chill from the breeze coming off the lough, all of it. And the concert recalled for me that I had my best scene writings while listening to this music, or shortly after. Celtic music was my inspiration! The entire soundtrack for the Greylyn the Guardian Angel series could be Celtic music.
This is just one song selection that speaks "Greylyn" to me.
There's a scene in Book 3 (no spoilers, I promise) that was written completely in synch with Loreena McKennitt's "The Highwayman".
Except…there's always an exception, right? For fight scenes, songs such as Motley Crue's "Primal Scream" are much more fitting. When I write battle scenes, gotta have the heavy metal on full blast.
After all that Celtic music blathering on above, I bet you weren't expecting that one.
Regardless, inspiration can come from anywhere. If you're a writer and having a writer's block or just can't quite get a hold on a story nudging around in your brain…try music. That's my #1 go-to for story inspiration. However, also, just look around you. People you pass in the street can serve as a minor character. That cranky lady at the pharmacy can be the crotchety old lady giving your protagonist grief over something simple, but she's also a helpmate in disguise but the hero/heroine doesn't figure that out until it's too late. And my best advice, place a journal and pen on your nightstand.
9 times out of 10 when you have a crazy dream that the instant you wake you know it'd make a great story…it vanishes never to be seen again after more than a couple minutes of being awake.
The world is a big, bright, beautiful place full of inspiration for those eager enough to seek it out.
Go forth, my readers! Dream. Dream Big! And WRITE ABOUT IT! Experience life and WRITE ABOUT IT!
Or…Do both!
Go be your own inspiration.
Ciao til next time!